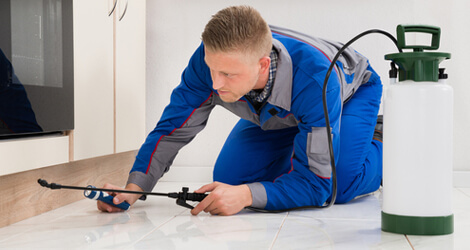 Bed bugs are hard to eliminate pests that are small in size and rarely visible to the naked eyes. They are found globally and commonly known as the blood suckers, all because they feed on the human blood. Over the years, bed bug infestation in urban areas has risen tremendously due to their adaption to all environmental conditions. Having these pests in your home or business premise is not less than panic and worry.
At Bed Bugs Inc., we are a leading bed bug control company that is proudly serving the residential and commercial clients with same day pest removal treatments in Ontario and surroundings. If you are suspecting a bug infestation on your property, schedule an inspection and canine detection service from our licensed exterminators.
Potential Signs Of A Bed Bug Infestation
Bed bugs are hitchhikers that are good at hiding and travelling. They hide deep within the mattresses without even hinting about their presence. A sure sign to recognize their presence includes waking up with rashes and welts all over the body that are quite itchy and frustrating. Some of the clues to look for while detecting the presence of bugs include:
Raised red welts which are quite itchy.
Bed bug bite rashes at a localized area.
Skin sheddings, exoskeletons or shells.
Fecal stains on the mattress and bedding.
Blood stains on the bed sheets & pillows.
What We Do?
We are your local and licensed bed bug exterminators in Brantford and Haldimand who have hands-on experience with the new methods of locating, removing and preventing the pesky bugs from coming back. We can spot the signs of bed bugs quickly and utilize the safe heat treatment to kill the hidden pests and their larva. No matter, the pest infestation in your home is mild or severe, we can tackle them all.
Welland
Dunnville
Cayuga
Port Dover
Caledonia
Binbrook
Brantford
Haldimand