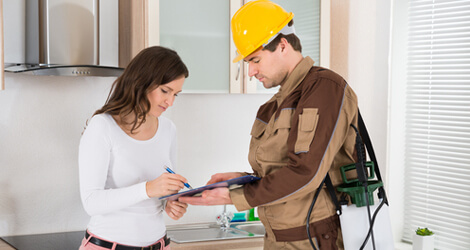 Bed bugs are tiny yet nuisance pests that feed on the human blood. They are considered nocturnal as these insects remain active mostly during the night when family members are usually asleep. Though they are called bed bugs, these pests can be present at every surface including beds, mattresses, wall cracks, clothing, furniture, carpets, sofas and many other things. If you frequently wake up with rashes, scars and itches, then most possibly your home is infested with the bed bugs.
Bed Bugs Inc. is a trusted bed bug extermination company serving the Ontario residents with effective and long-term bug control using thermal heat treatments. We make use of the latest equipment and procedures to ensure reliable bug elimination.
What We Offer?
Being your local bed bug exterminators in Welland, Dunnville, Cayuga, Port Dover, Caledonia, Binbrook, Brantford and Haldimand, we offer 24/7 emergency bed bug control and extermination service. To do so, our licensed pest control experts utilize state-of-the-art techniques and trained canines to locate and detect the unwanted bug infestation. We follow safe and effective heat treatment to put a full stop to the ever increasing pest population.
24/7 Emergency Service
Thermal Remediation
Dry Steam Treatment
Inspection & Detection
Control & Elimination
Prevention & Follow-up
Long-term Bed Bug Elimination & Prevention
At Bed Bugs Inc., we are committed to deliver reliable and safe bed bug treatments to homeowners who are struggling with these tiny blood suckers. Right from inspection of your property to treatment and prevention, we offer a series of satisfied bed bug removal services in Ontario. Some reasons to choose us include:
Trained Bed Bug Exterminators
Fully Equipped Experts
Reliable & Durable Treatment
24/7 Emergency Response
Preventive Methods
Dry Steam Temperature Treatment
Residual Chemical Treatment
Competitive Pricing
Same Day Services
Free Estimates