Bed Bug Bites Fact That You Must Know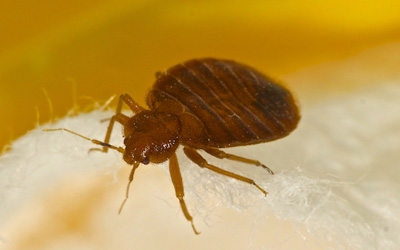 Bed bugs are tiniest blood-sucking pests that survive on human blood. However, they are a public health concern, they do not transmit disease through their bites. People often wonder to know whether or not bed bug bites are dangerous. But, the truth is that bed bug bites are not harmful although the irritation from them last for a longer time as compared to other insect bites.
Where Do Bed Bug Bites? 
Bed bugs can bite anywhere on your body, be it neck, face, hands, arms, shoulders or legs. Mostly they bite while you are sleeping at night but it does not mean that they can't bite day time. Bed bug bites leave a mark in zigzag series which indicate that your home is pest infested.
Effects Of Bed Bug Bites
A burning painful sensation
Raised red itchy bump
Continuous itching
If you don't stop itching bed bug bites, it can turn out to become a blood infection. So, you must identify these blood-sucking pests bite and take immediate action to remove them from your premises.
How To Deal With Bed Bugs
First of all, inspect your home for bed bugs. If you notice common signs like dark brown blood stains around your bedding then immediately call the professionals. The only solution to get rid of bed bugs is thermal heat treatment. So, it is advisable to prefer professionals help instead of DIY bed bugs removal.
At Bed Bugs Inc. we have a team of licensed and experienced bed bug exterminators who help to make your home pest-free using top quality pest removal products and techniques. Call us today to request a free quote.