Bed Bug Removal Sevices In Niagara Region
The Niagara region of Ontario is a beautiful place that offers much to its residents. With the influx of international tourists, the Niagara region was one of the first areas to experience the onslaught of bed bug infestations. Bed bugs have invaded the Niagara region in force and efficiently deal with the growing problem.
Bed bugs are hard to find and even harder to get rid of. Bed Bugs are little brown insects that feed on animals and humans. They remain active during the night and can be seen crawling over the bed, couch, luggage, and other items. Their infestation is hard to locate as they are tiny in size and tend to live in groups in hard-to-reach spots. They can also spread to nearby rooms or apartments.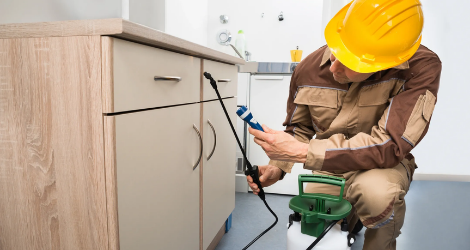 At Bed Bug Inc, We have a team of professional exterminators in the Niagara Region, and their areas Niagara Falls, St Catharines, Welland, Fort Erie, Port Colborne. We have years of experience in controlling and eliminating Bed Bug problems. We provide 100% effective bed bug control treatment in Niagara Region.
Signs Of Bed Bug Infestation
Bedbugs are the terrible ones. They can cause a severe allergic reaction that can include itching, blisters, or hives. If you wake up with red itchy spots on your body, it is a sign that there may be a bed bug in your bed.
Some other signs include:
Tiny dried blood stains on the bedsheets or pillows.
Weird odor coming from the bedding and mattresses.
Bed bug droppings are found anywhere in your interiors.
Skin shedding or egg cases of the young bugs & larva.
Red itchy rashes and bites on your body in the morning.
Long-term Bed Bug Control By Specialists
We provide safe and efficient bed bug control services in Niagara. We have built a name in the business by providing effective and dependable bed bug extermination using thermal heat treatment. We endeavor to give 100 percent client satisfaction using contemporary techniques and equipment. Contact us today for all types of bed bug extermination and control services in your area. Call us at 289-866-2970 / 519-804-8390 for a pest removal quote!