Where Do Bed Bugs Come From?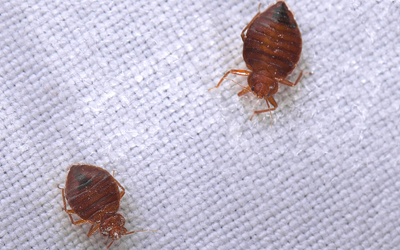 When you notice bed bugs in your home, the first thing comes in your mind is where does it come from. Many people believe that bed bugs arise from filth, but it is just a misconception. It is necessary to understand what causes bed bugs in your home so that you can prevent their existence.
Where Do Bed Bugs Live?
Bed bugs love to live in cozy places, and they mostly survive on humans warmer blood. The truth is that the bed bugs are hitchhiking bugs that drive from one to another place. They are often found in:
Buses, Trains, Planes, Taxi or Cabs
Office Buildings
City Hall
School, Colleges & Universities
Nursing Homes
Fire Stations
Daycares
Libraries
Theaters
Residential & Commercial Buildings
What Brings Bed Bugs In Your Home?
They can hitch anywhere at any time or through anyone. It can be you or your pets who bring bed bugs in your home or office.
When you stay out of your home in the hotel, resort or any pest-infested place, the bugs can come with you through your suitcase.
They can also drive with you from the buses, theater or any public place.
Buying second hand material like furniture is a significant reason behind bed bug infestation.
If your neighbor house is pest infested, the pests can reach your home through cracks and gaps between the walls.
Your pets can also drive bed bugs in your home.
So, be careful and keep your home pest-free. If you discover bed bugs in your home, call us at Bed Bugs Inc. Our team of professional bed bugs exterminators in Ontario provide environmentally friendly pest removal solution to our residential and commercial clients.