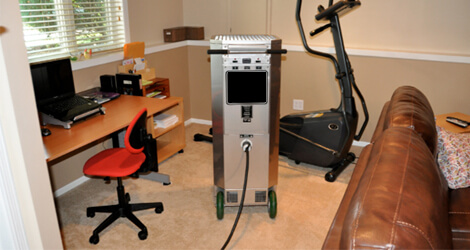 Are you struggling with the pesky bed bug infestation in your home or office? If yes, we can understand the inconvenience and frustration you are going through right now. Bed Bugs Inc. is a leading bed bug control service provider in Welland, Dunnville, Cayuga, Port Dover, Caledonia, Binbrook, Brantford and Haldimand offering effective and reliable treatment to eradicate the unwanted bug population. No matter, the infestation in your property is mild or severe, we are experienced in dealing with them all.
Why You Need Heat Treatment?
Bed bugs are found all over the world and are the peskiest pests that are hard to eliminate. These blood suckers are hardly visible to naked eyes, just because of their small size. This even makes their infestation hard to spot.
With most of the homeowners trying to use pesticides and chemicals to kill the unwanted bugs, these pests have adapted themselves to the environment and have become resistant to the common pest control treatments and insecticides.
To kill these bugs, the only effective treatment is thermal heat remediation which involves adjusting the heat in the infected areas to as much as 135°F. This temperature is ideal for eliminating these pesky pests. If you think that you are suffering from a bed bug problem, call our licensed bed bug exterminators in Ontario to achieve a bug-free home.
What We Do?
At Bed Bugs Inc., we offer safe bed bug heat treatment in Welland, Dunnville, Cayuga, Port Dover, Caledonia, Binbrook, Brantford and Haldimand. After inspecting your property, we'll identify the problem and start with thermal heat remediation. We utilize electric heaters which are set at an ideal temperature to kill the bugs without causing any damage to your household items. To evenly circulate the heat, we use fans to reach even the hidden areas. We follow:
Thermal Heat Remediation
Chamber Heat Treatment
Temperature Monitoring
Dry Steam & Vacuum Treatment
The Bed Bugs Inc. Difference
Being your local bed bug control experts, we offer follow-up visits to make sure each and every pest is killed. We are committed to your safety and satisfaction by providing 100% safe and reliable treatments. If you are seeking emergency heat treatment, feel free to schedule a service.